Professionals in the construction industry are experts at turning ideas into plans and plans into buildings—as well as other projects that are beautiful, useful, and durable. But the old rules about marketing your skills and services have been upended, and it is no longer optional to recognize the role that websites, social media, and smart technology now play in finding your next customers—or in helping your next customers find you.
Does your company have a website?
You've built a successful business because of loyal and satisfied customers. Maybe you don't think you need a website because you're used to getting clients solely by word of mouth, but times have changed. If you want to stay competitive and successful, your company needs an online presence. Even if most of your business is still coming to you from recommendations and word-of-mouth, prospective clients are going to want to "check you out" online, especially in a field where reputation is everything.
Does your website do its job?
Your website should be designed so that people can evaluate your services quickly and make a decision to use you based on the information provided. Construction is a form of art, and your website will need to be visual because prospective clients will want to see the projects you've worked on in the past. Your site should tell them:
The kind of construction work you do;
The size of projects you work with;
The outcomes of your projects (successful "finished" projects, lists of clients, client testimonials); and
What your work looks like (photographs, photo galleries).
Your projects and your reputation are your brand, and the website should communicate that brand through a careful choice of visuals and text, while ensuring that the user experience (i.e., the flow, maneuverability, and logic of the website) is good.
Is your website mobile-friendly?
Nowadays the vast majority of personnel are using smartphones, tablets, or iPads at job sites—they are rarely working on a computer. That means that your website has to be optimized for mobile devices. Mobile-friendliness is one of the biggest issues for businesses that are creating a website or updating the one that they already have.
If you would like a free consultation about how to improve your web presence or want to learn more about the innovative services the Karlyn Group performs, visit our site.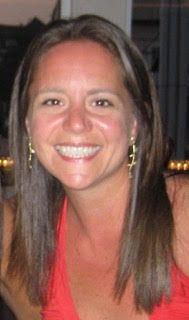 Amy Zucchi-Justice
Karlyn Group
902 Broadway, 6th Floor
New York, NY 10010
karlyngroup.com