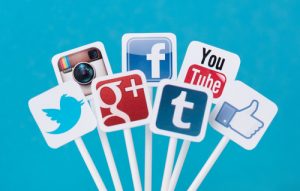 In just a short time, social media sites (e.g., Facebook, Twitter, Instagram, LinkedIn) have evolved to become crucial tools used by professionals to market their services, build their collaborative networks, and achieve their goals. Thoughtful, strategic use of social media enables construction businesses to highlight their successful projects, showcase their services, and promote their expertise.
At first, the variety of social media options can seem intimidating, but once you familiarize yourself with a few of them, you'll understand which can be of most help to you. Here are some that are particularly relevant to the construction industry:
Instagram is a social media site where the focus is on the visual, which is very important to this industry. Instagram can help you showcase your skills and services through images of different stages of construction projects—the before and after shots—and new trends in the field. Your company should keep an up-to-date portfolio of these images, and they shouldn't all be cell phone shots. In order to communicate the quality of your work, you may want to have your construction sites photographed professionally (or at least with an artistic eye) as well as show before and after photos of your work. It's also a great idea to post videos that focus on staff expertise; for example, people from your company speaking at conferences.
LinkedIn is obviously very important from a business standpoint, because you can find a multitude of connections on there, including future clients and partners. It is a wonderful place to focus on your business reputation by directly and indirectly showing the positive client relationships that you have forged in the past. In addition to joining LinkedIn as an individual, you should create a LinkedIn "company page" and join related discussion groups where you can chat and make posts.
Like LinkedIn, Facebook can help you promote your services and raise your profile as an expert and thought leader in your field through a dedicated company Facebook page that feeds back to your website. You can use Facebook to have your customers stay engaged with your company and your services. Facebook also has a robust, pay-per-click advertising service that your company should explore.
While it may seem that some celebrities (or at least their staff) are posting their running commentary on Twitter all of the time, a more modest and strategic use of Twitter by your construction business and staff can also enhance your reputation and build your network. And after a few tries, it gets easier to fit what you want to say within the 140-character maximum, too. You can also use twitter to connect with other industry professionals with the hopes of them reposting your comments to their followers.
Businesses should be wary of sites like Yelp. Unfortunately, they may feel the damage of bad Yelp reviews more than they feel the benefit of good reviews.
Once you have determined which of the social media sites would be your best tools, you may want to set a regular schedule of making posts. You should also make sure that any announcements about big, "panoramic" projects are on each of the sites you use. In addition, you will need to do some thinking about establishing the right tone and voice for your social media presence:
Who should create the posts that you put on social media? Should it be sales, marketing, or communications staff? Project site staff may not be the right people for this kind of work.
And who is the "face" of your company or of specific projects? Is it the owner of the company, a project manager, or someone else who will be featured in specific social media posts?
I tell my clients all the time, social media is a great ADDITION to your marketing plans, but should not be relied upon to bring in sales on its own. Like other marketing channels, you do need a strategy and should not randomly post just to post.
If you would like a free consultation about how to improve your digital presence, or you want to learn more about the innovative services the karlyn group performs, visit our site.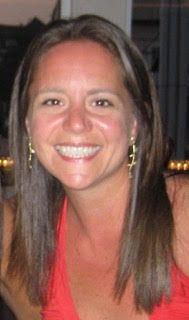 Amy Zucchi-Justice
Karlyn Group
902 Broadway, 6th Floor
New York, NY 10010
karlyngroup.com