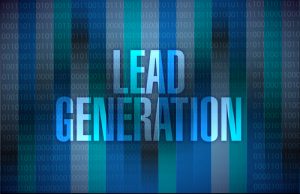 Lead generation means taking leads—potential clients and customers—and nurturing them in the right way so that you can convert them into actual clients and customers.
In the past, we've talked about having unique landing pages on your website that tie in with your social media outlets; somebody who gives their information on your website is a hotter lead than someone you make a cold call to. Arguably, the person who volunteers their information to you could be a better lead than a referral, because they clearly want something from you—and they have already taken the time and made a leap of faith to give you their information.
Converting your leads to sales requires strategic thinking. It requires answering such questions as:
What do you do with the names you collect from your website, referrals, social media advertising, etc.?
Are they going directly into an email system?
Are you using a CRM (Customer Relationship Management) system?
Should you send your dormant leads a newsletter? Do you have email campaigns? Is someone calling these people? Are you inviting them to an event?
Information about your leads can be stored in a variety of ways:
You can collect the data through your website and manage the entries in an Excel spreadsheet, which is probably the cheapest way to do it.
Constant Contact and MailChimp are examples of popular email marketing programs that can manage the leads.
Or you can have a sophisticated CRM system that automatically responds in a targeted way to what somebody is looking at on a web page. You don't have to get caught up in all the details of making sure you sent the right email to the right person; you can automate that through software.
You can do a blend of all of the above as well.
Processing this data also helps determine just how hot a lead is. As part of the lead generation strategy, you should have someone who can review and evaluate your Google Analytics and your data. Your Google Analytics strategy can also tie into the leads' habits on your website. Determining what your strategy is going to be is what will make all of your marketing efforts worthwhile. Lastly, you must have strong messaging. You will want to tailor your copy to what is most important to the lead you are following up with. We will discuss this more in future posts.
To learn more about how we can help you convert your leads into sales, visit our site.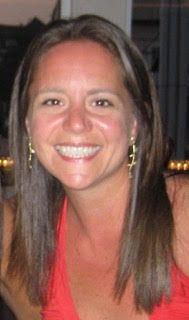 Amy Zucchi-Justice
Karlyn Group
902 Broadway, 6th Floor
New York, NY 10010
karlyngroup.com